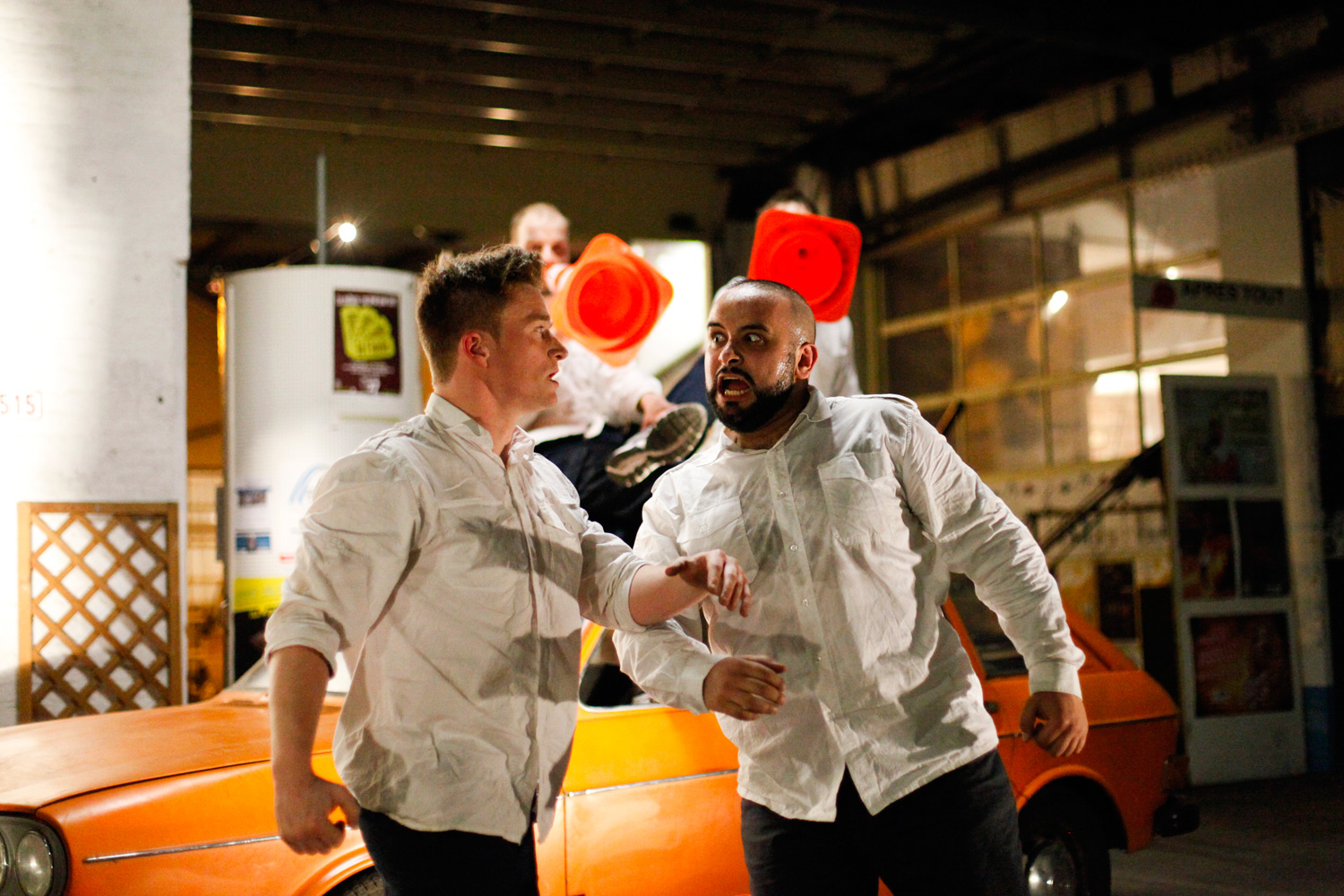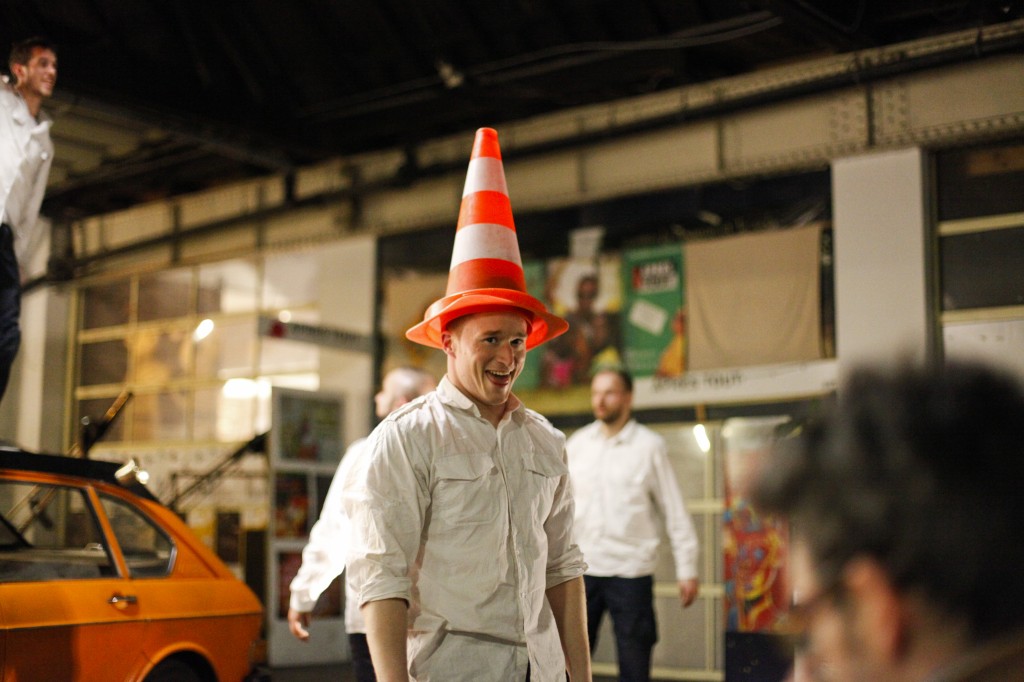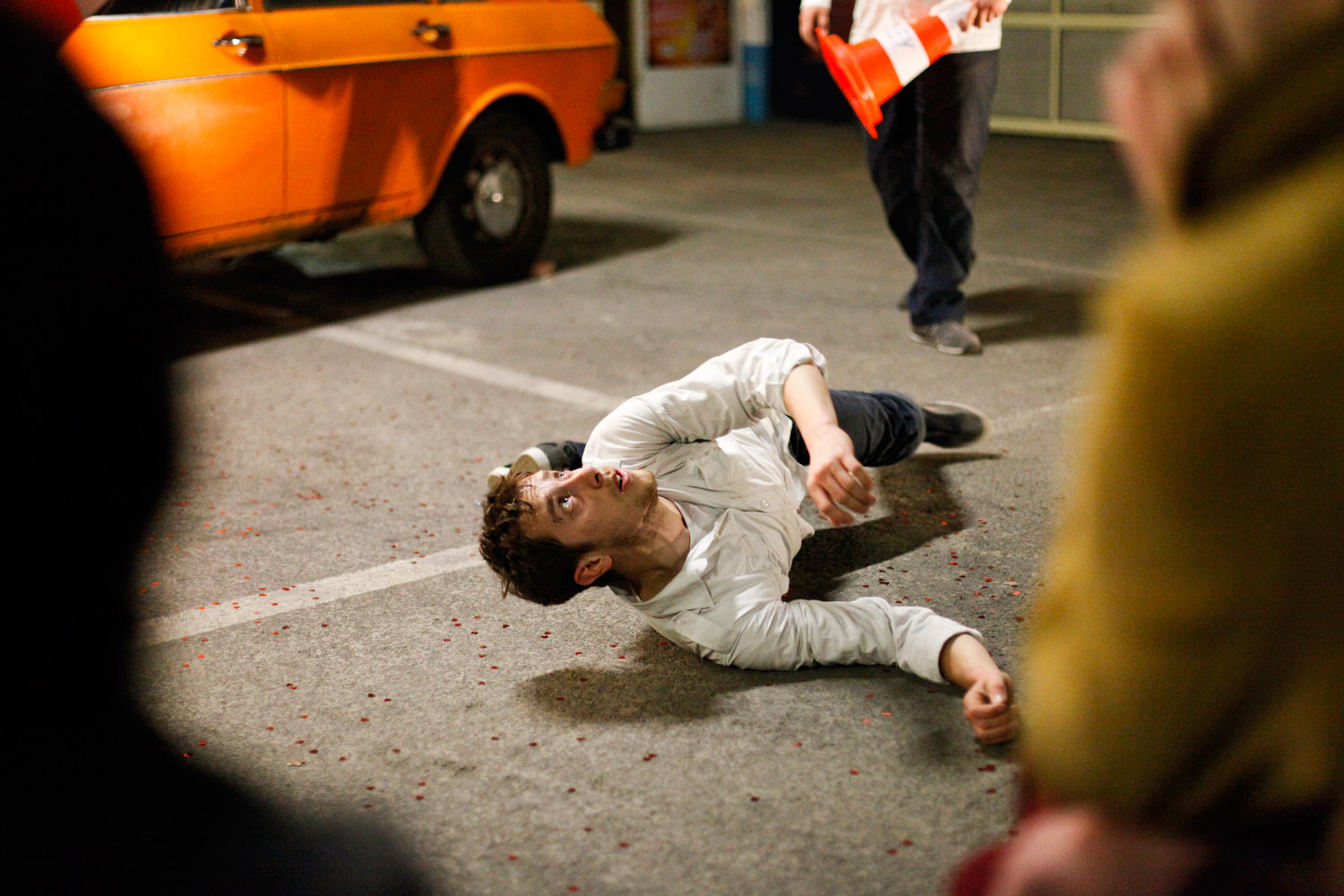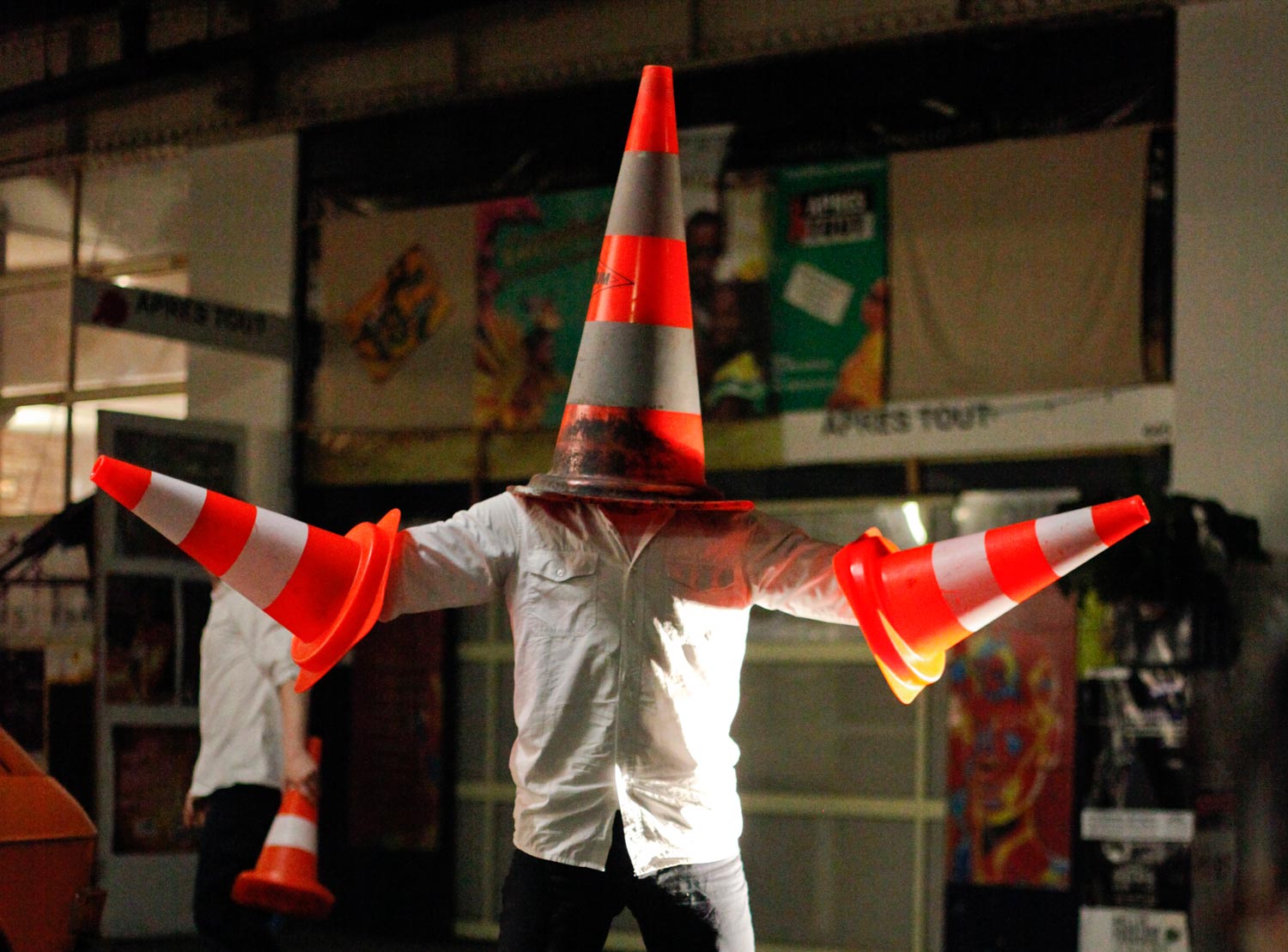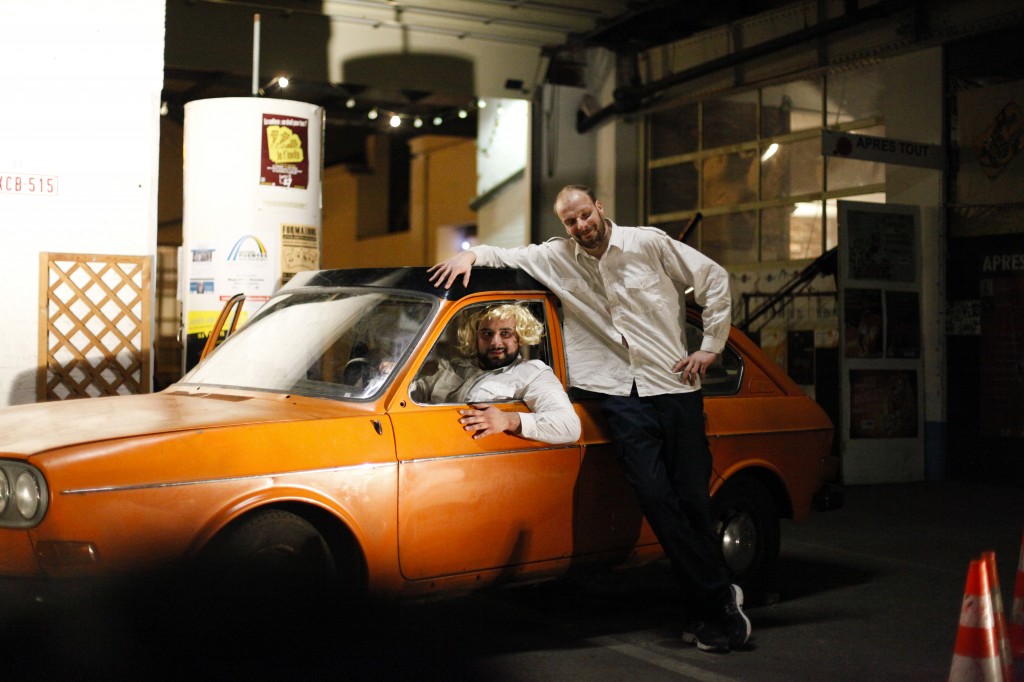 Les Polissons
---
Hip-Hop dance and humour, groove and manipulation, no more inhibitions, here come Les Polissons - "The Rascals".
Allow yourself to be guided by this one of a kind brigade. They have set themselves the mission of spreading joy and good humour wherever their racing car takes them.
However, between words and deeds, there is often a world of difference, which they invite you to discover with them.
Will you join them?
In line with other creations, the project aims to break out of Hip-Hop's conventions so as to enrich it with more contemporary artistic practices focused on mixing different disciplines.
Les Polissons – "The Rascals" is above all an urban dance and acrobatics project, enhanced by beatboxing, percussion and singing, combined with burlesque and manipulating objects.
Unlike other shows made for the stage, this creation was essentially elaborated for a street performance. After a spectacular beginning, the action takes place in one fixed location, to better take the audience on a journey to a universe filled with thrills, imagination and laughter.
As a kind of "police of the heart", Les Polissons - "The Rascals" encourage the public to reflect not only on power, rules and the limits imposed by society, but also on what binds human beings together (sharing, respect for others, mutual aid).
---
Télécharger le dossier de diffusion
Basé sur une idée originale de Milan Emmanuel Les Polissons - Cie No Way Back

- De et avec : Milan Emmanuel, Julien Carlier, Benoît Quittelier, Yassin Mrabtifi
- Provocatrice artistique & circassienne : Catherine Magis
- Coaching jeu d'acteur : Olivier Nonon
- Coaching rythmique & vocal : Gaspard Herblot
- Scénographie : Sébastien Boucherit
- Technicien son: Antoine Thonon

- Un projet accompagné par l'Espace Catastrophe, Centre International de Création des Arts du Cirque

- Accueils en Résidence : Le CAR, Centre des Arts de la Rue de Ath (BE) ; La Cascade, Maison des Arts du Clown et du Cirque (F), le Centre culturel Jacques Franck (BE), l'Espace Catastrophe, Centre International de Création des Arts du Cirque, Le Grand Manège / Théâtre de Namur - Cie Victor B

- Avec le soutien de : la Fédération Wallonie-Bruxelles, Service Général des Arts de la Scène, Service du Cirque, des Arts forains et de la Rue, Lézarts Urbains
(function(d, s, id) { var js, fjs = d.getElementsByTagName(s)[0]; if (d.getElementById(id)) return; js = d.createElement(s); js.id = id; js.src = "//connect.facebook.net/fr_FR/sdk.js#xfbml=1&version=v2.8&appId=1272407672821984"; fjs.parentNode.insertBefore(js, fjs); }(document, 'script', 'facebook-jssdk'));