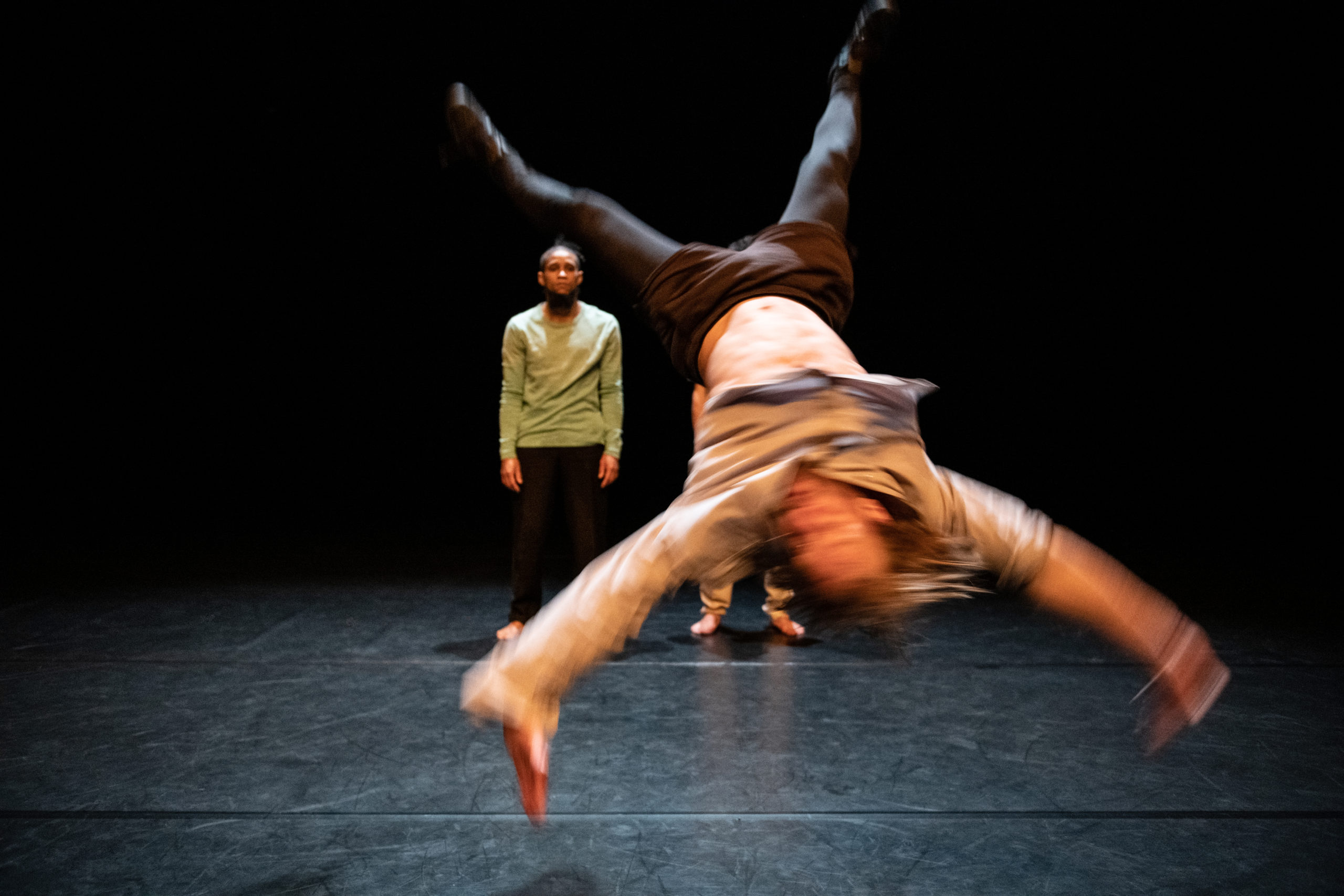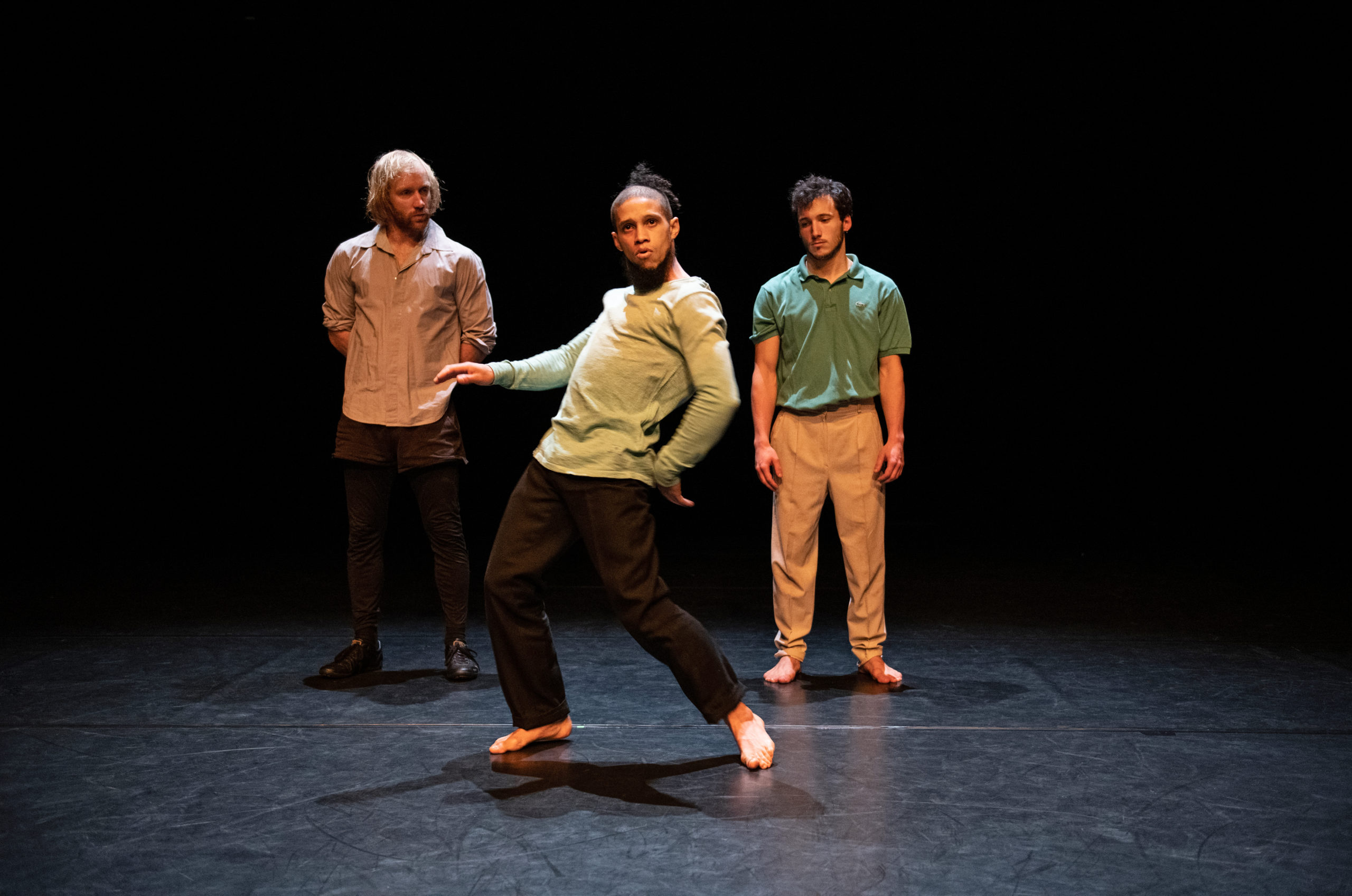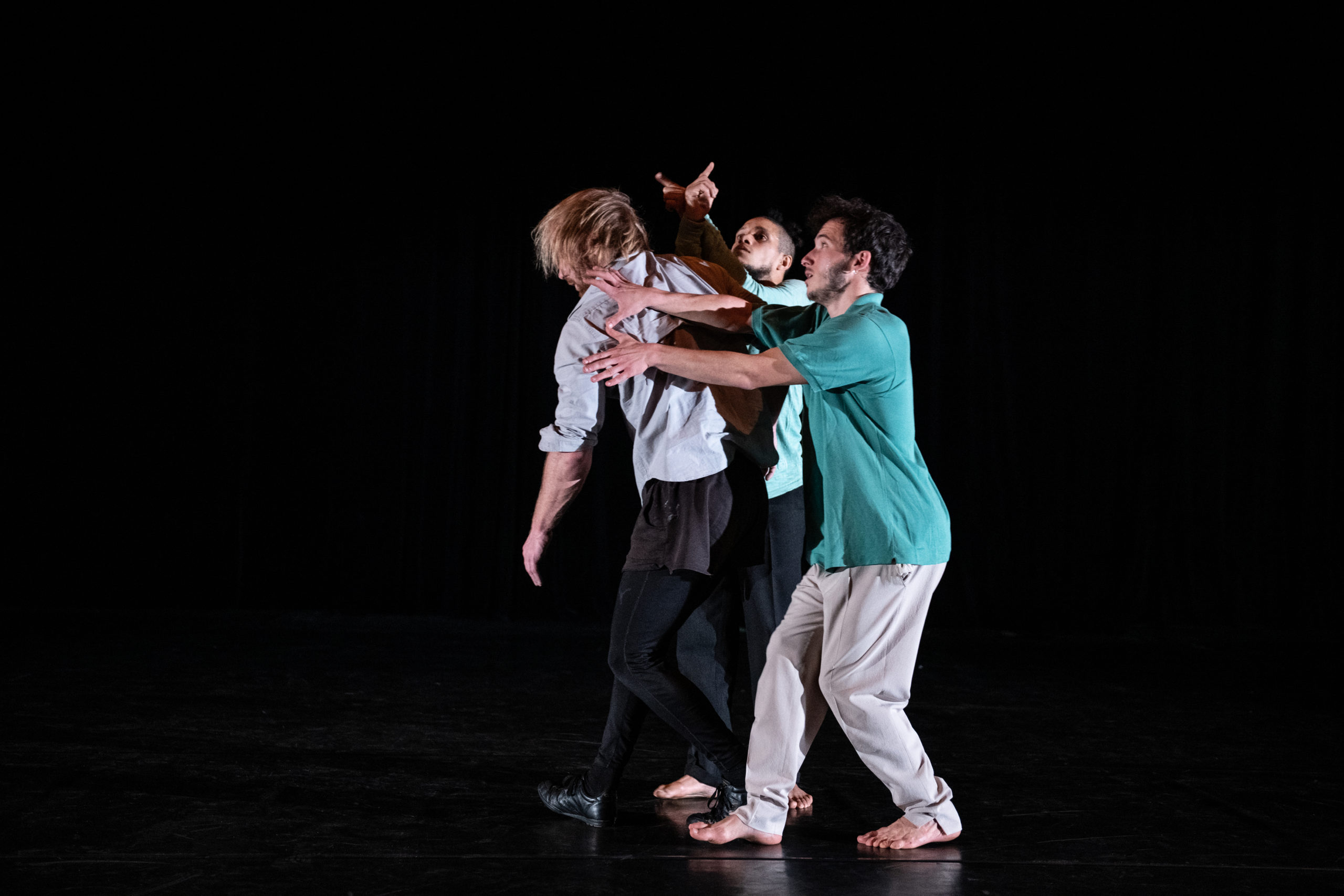 Abstrkt
---
During the past 11 years organizing the Abstrkt Battle project for the Detours Festival, I had the opportunity to work with incredible dancers that developed unique skills, uniting contemporary and urban dancing. They each push the limits of the "traditional" language of hip-hop and breakdance to bring originality into the mix.
I wanted to work with unconventional dancers and explore with them the way the perceive originality.
What makes them different ? What paths do they follow ? Why and how do they stand out from one another ?
By using dancing to question them, my goal is to address the larger thematic of individuality versus the collectivity and bring it into our reality.
In the same vein as my last creation FrontX, we will travel from the simplicity of the individual to the complexity of relationships ; from what is microscopic to what is universal.
This performance is an ode to non-conformism and an invite to emphasize the power of individuality in building a world that is diverse and colorful.
More information
MISE EN SCÈNE/ DIRECTION: Milan Emmanuel AVEC/WITH Jules Seizart, Enano et Martin Klukas CRÉATION MUSICALE/MUSICAL CREATION Matthieu Thonon CO-PRODUCTION Charleroi Danse
Born in the 2000's, "experimental" dancing continue to meet an increasing popularity to this day. Dancers uses their skill as a way to express themselves, focusing on originality rather than techniques.

Flagship activity of the Detours Festival, the Abstrkt Battle bring together uniques dancers from diverse backgrounds such as hip-hop, contemporary dancing and circus arts. The competition found a great place to flourish in Belgium, thriving ground for the contemporary scene between the french and the dutch territory.
Jules Seizart

Jules Rozenwajn is an artist coming straight from the Hip-hop culture, that gave him an in-depth knowledge of breakdancing. He has now become an hybrid dancer that tackle his areas of expertise with different ways of moving and creating. He adapts for all kind of stages and in abstract -or not- competitions. As today, Jules is developping new creations with dancers and activists from the urban scene.


---
Enano

Enano was born in Caracas Venezuela, he practiced Karate for about 14 years and in 99 he entered the Hip Hop culture with Breakdancing and fusioning disciplines such as Sport or caribbean dancing. His stand-alone formation give him an unique style called Latin Style. During 13 years, he also developped skills in Popping, Locking, Hip Hop and House dance. He has also realized a formation during 8 years of circus and physical theater. Choreographer and director from the crew Speedy Angels, he has taught in many different places inside and outside of Venezuela such as: Italy, Switzerland, Guatemala, Puerto Rico, Mexico, Slovenia, Nepal, India, Turkey...


---
Martin Klukas

Martin is a german dancer with more than one trick up his sleeve : he's doing expressive dancing, acrobatics and street art. His dancing career starts as early as 7 years old in a supermarket parking lot. He was already taking part in battles in France at the age of 12, where he won his very first international prize.