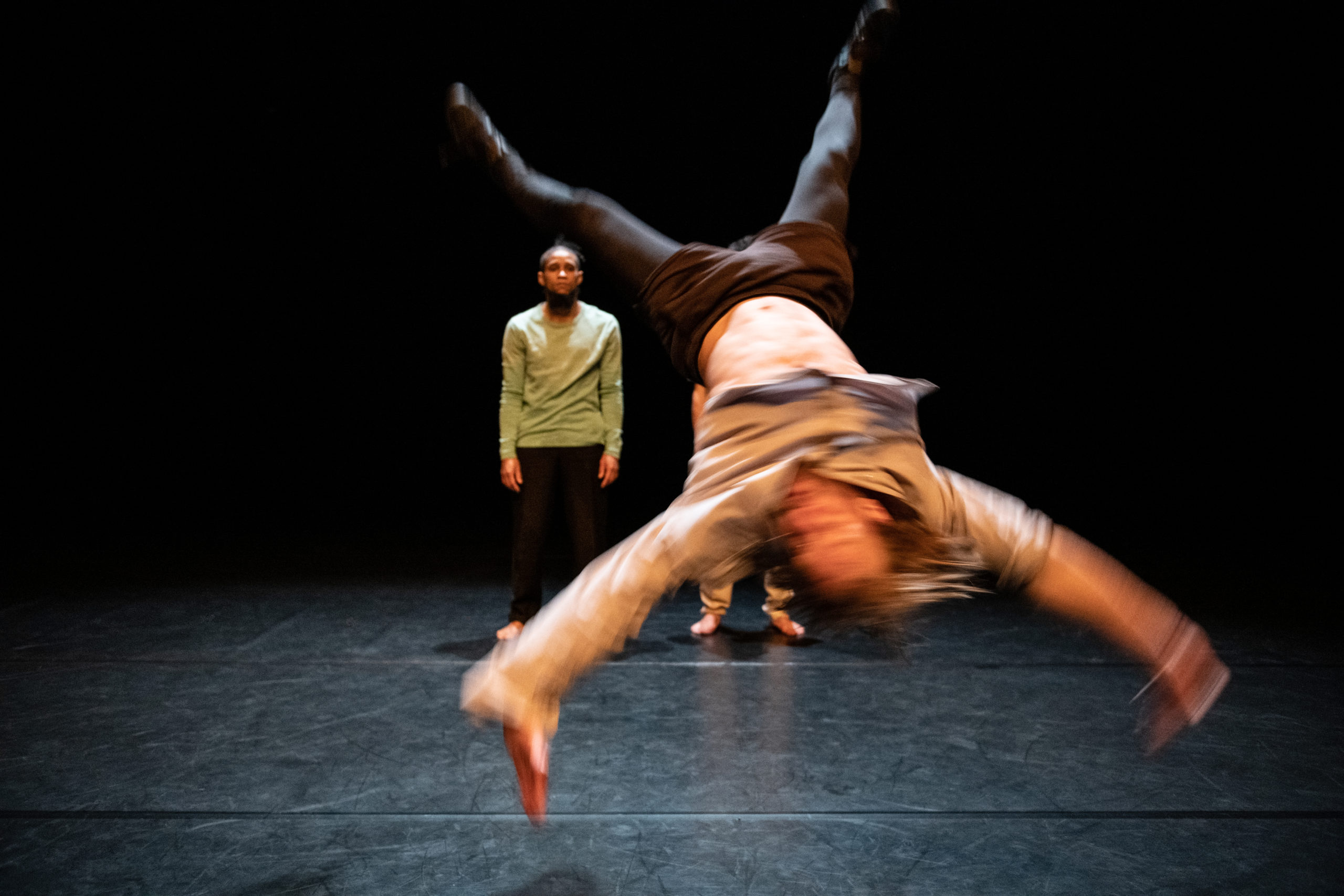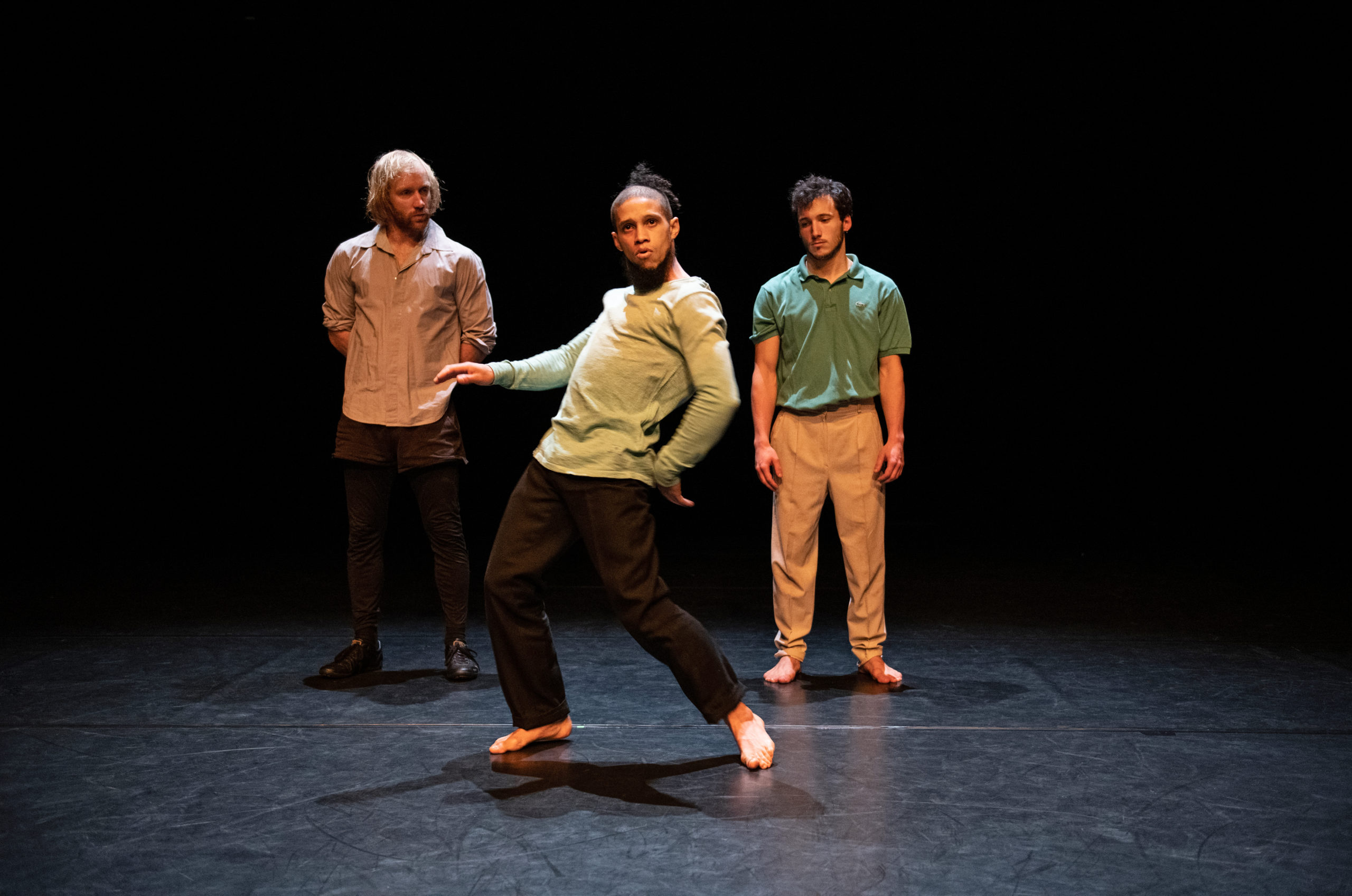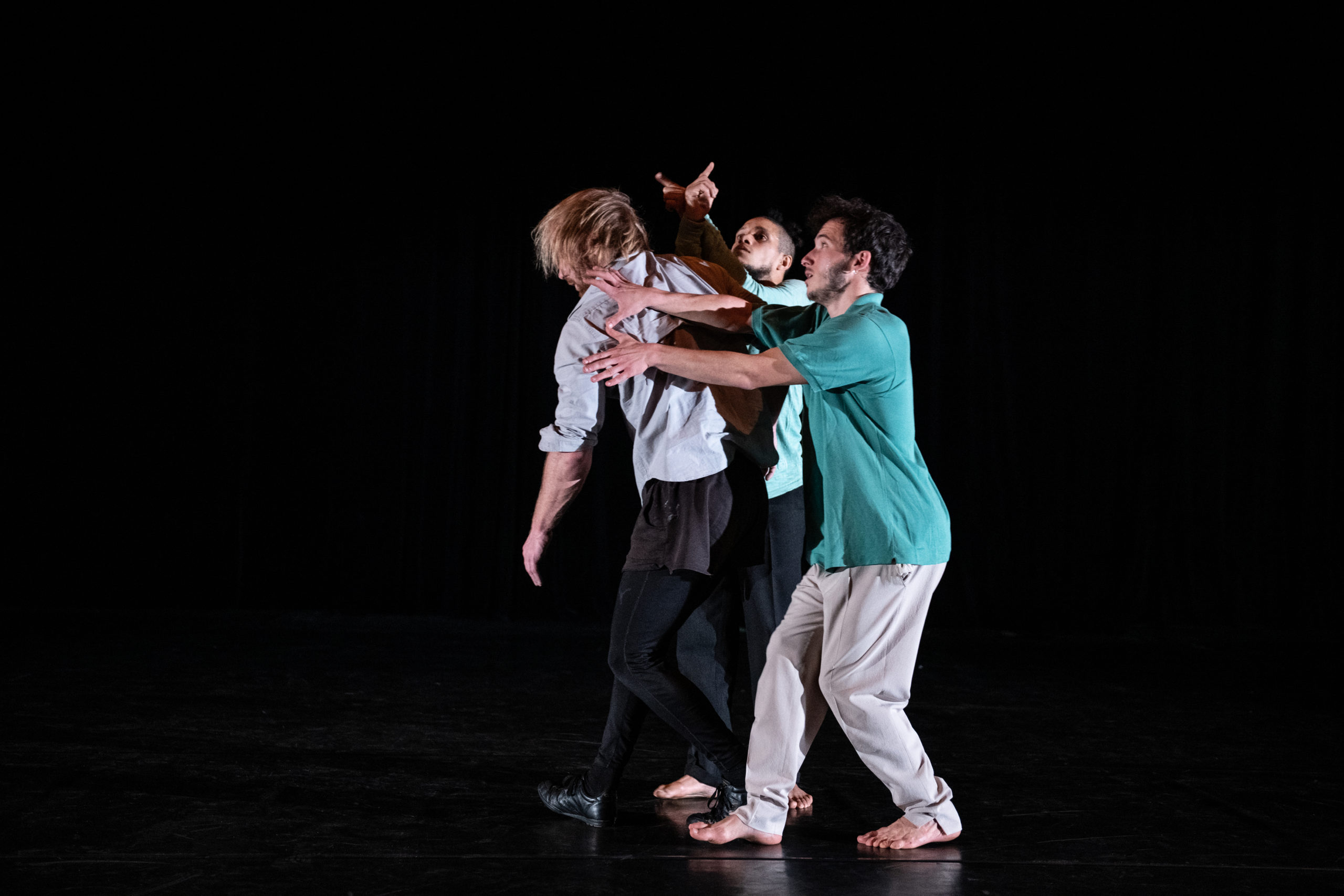 Abstrkt
---
Through the Battle Abstrkt that I have been organizing as part of the Detours Festival for the past 11 years, I have had the opportunity to meet extraordinary dancers who have developed unique techniques on the border between urban and contemporary dance. Each of them, in a desire for originality, strongly deviates from the "classic" language of hip-hop and breakdance. My intention is to work with a panel of atypical dancers and to explore with them their vision of originality.
What makes them so different? What paths do they take? Why and how do they differ from each other?
By questioning them through their dance, I intend to address the broader themes of individuality versus the collective and transpose them into our realities.
In the spirit of my last creation FrontX, we will start from the individual in his simplicity towards the complexity of our relationships, from the microscopic to the universal.
This show will be an ode to anti-conformism and an invitation to the exacerbation of our individualities as assets to the construction of a plural and colorful world.
Stage direction : Milan Emmanuel
With : Giulia, Enano, Martin Klukas et Eyes-B
External look/dramaturgy : Juan Bernardo Martinez
External look: Kristin Rogghe
Graffiti artist : Eyes-B
Music creation : Matthieu Thonon
Scenography: Peter Mashke
Costume : Monica Marti Aguiar
Production : Cie No Way Back
Co-production : Charleroi Danse
In collaboration with : Wallonie-Bruxelles Théâtre Danse
With the support of : Le Flow, Cube, Le Théâtre National Wallonie-Bruxelles,  La Fédération Wallonie-Bruxelles
Hosting in residence / La Roseraie, FLOW - Centre Euro-régional des Cultures Urbaines
Broadcast: Camille Philippot
GIULIA - DANCER
Bathing glasses screwed on the face, flashy lipstick, Giulia jumps cheerfully from breakdance to classical dance through girly hip-hop. To her polymorphous technical performances, she joins a unique presence and a natural ease of and a natural ease of movement. All these qualities led her to the final of the last Detours Battle Abstrkt.
ENANO - DANCER
Enano was born in Caracas, Venezuela. He practiced karate for 14 years before entering the Hip-hop scene in 99, fusing hip-hop, combat sports and Afro-Caribbean dance. His solo trainings give him a unique style called Latin style. For 13 years he studied and developed his skills in Popping, Locking, Hip Hop and House dance. He also trained for 8 years in circus and physical theater. He is also a choreographer, director for the crew Speedy Angels crew and teaches around the world: in Italy, Switzerland, Guatemala, Puerto Rico, Mexico, Slovenia, Nepal, India, Turkey... And in Belgium !
MARTIN KLUKAS - DANCER
Martin is a German dancer with more than one trick up his sleeve: he dabbles in expressive dance, acrobatics and street-art. He started his career at the age of 7 by dancing in a supermarket parking lot. As a young talent, he participated in battles in France at the age of 12 and won his first international prize.
EYES-B - GRAFFITI ARTIST
Eyes-B, painter and graffiti artist based in Brussels, has been drawing since he can remember. He has also been painting for over 10 years. He finds his inspiration in digital art, design and the macro use of organic elements. He has gradually developed his technique using more of a freestyle approach - improvisation and spontaneity guide his work.
Lately, Eyes-B has begun to put aside his classic graffiti to focus on abstract painting. The readability of the letter has been replaced by a moving form, images that carry sound. Music is the main driving force behind his work. Rhythm shapes his strokes and dictates his movements, earning him the nickname of "conductor of orchestra". Rhythm, silence, repetition, rupture, dynamism... all aspects of the songs he listens to are highlighted in his paintings.
MATTHIEU THONON - MUSICAL CREATION
Pianist from Brussels with well-felt words, without embellishment, whether they speak to us softly or hard, Matthieu Thonon sings to us - De beaux lendemains - a first album which mixes memories, troubles, pleasures... From Rose Bonbon to C'est ça le monde, his compositions make the big difference, his tone too.
Songs that have been played all over Belgium (Festival des Libertés, Jam'in Jette, La Soupape, La Vénerie, Les Riches Claires...) In October 2019 will be released - Le silence des alouettes (The silence of the larks) - a new album tinged with pop melodies, borrowings from the folk world, a touch of electro and two bugles that support the keyboard-guitar-bass-drums quartet.
The texts deal with diverse preoccupations (sometimes with irony, always with tenderness) and are marked by the writings of Pablo Servigne on collapsology. Love, the passing of time, oblivion, the possible collapse, and renewal.