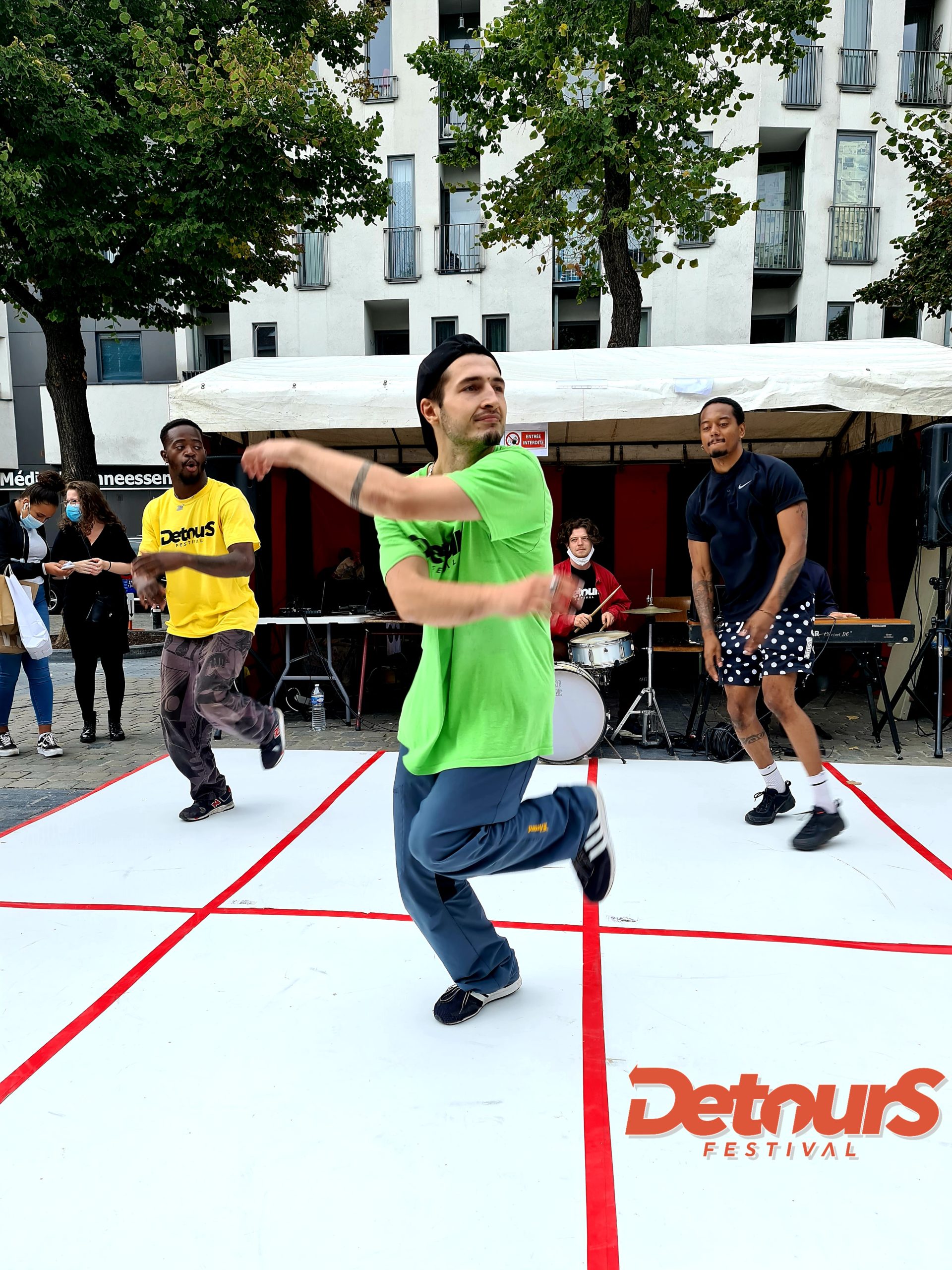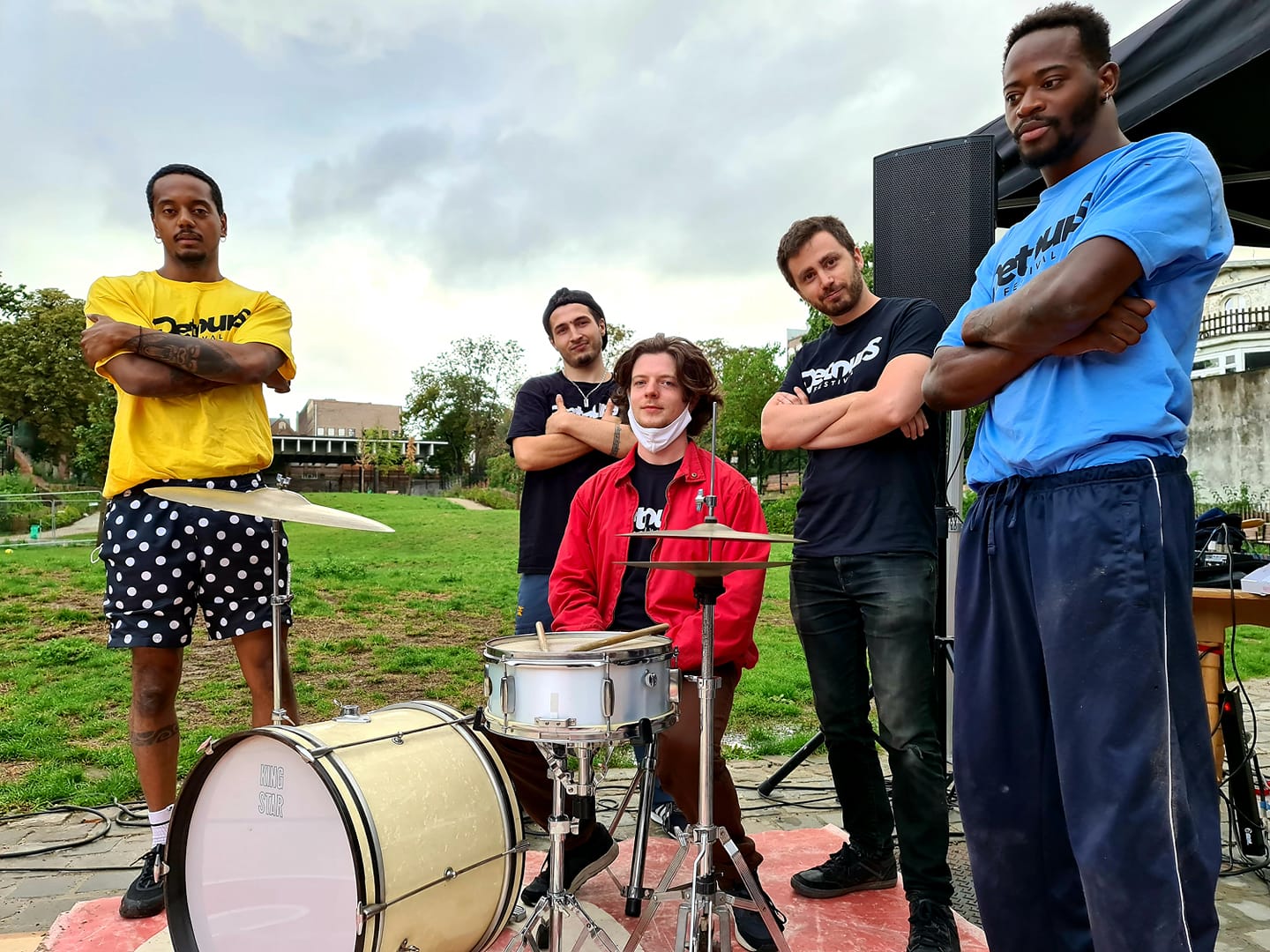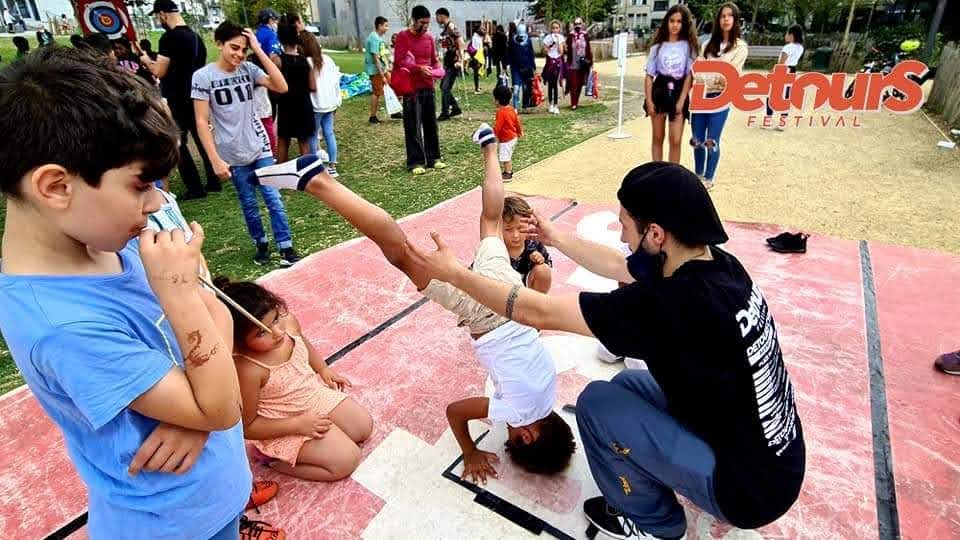 Breaks
---
Back to the basics: a drum kit, a break, a cypher, this is what Breaks offers you.
4 exceptional bboys / bgirl communicate a powerful energy of life through the quintessence of the current break: toprocks, footworks, and powermooves, ...
To then open the cypher to the forces present, in a spirit of sharing and communions proper to the Hip-Hop values, but what do the people ask?
Dancers : T-Rock, Mamiuck, Fabebe, Alyssa
Musicians : Gaspard Sicx, Martin Salemi
Host : Milan Emmanuel
T-ROCK - DANCER
Double Belgian champion and leading figure of Belgian bboying, he is our best representative at the world level. His style, all in footwork variation, combines a great ease with an incredible amplitude.
FABEBE - DANCER
Strength and style, with musical Top Rock and varied powermoove Fabebe is a very complete bboy. He will surprise you with the fluidity in his power!
MAD MAX - DANCER
Vice world champion (Red Bull BC One 2020), Mad Max works relentlessly on her flow. A model of determination and willpower, she keeps a subtle touch of femininity in her violent passages.
GASPARD SICX - MUSICIAN
He started as a self-taught musician in his mother's cellar, then he perfected his skills at the Antwerp Jazz Studio before entering the Royal Conservatory of Brussels. Since then, he has been very influential on the Brussels free jazz scene, not a single jam is made without him.
MARTIN SALEMI - MUSICIEN
He started learning piano at the age of six, graduating with a master's degree in jazz piano with distinction from the Royal Conservatory of Brussels. His repertoire ranges from jazz, classical to funk and rock, all on Steevie Wonder's keyboard.